International Coastal Research Center (ICRC) Support Project
Activities of ICRC
ICRC has been actively promoting coastal marine science since it was founded in Otsuchi Town, Kamihei-gun, Iwate Prefecture in 1973, and has been used by many researchers and students both from Japan and around the world as a shared facility (about 4,000 annually). After the Great East Japan Earthquake and tsunami, AORI believes that the following are ICRC's roles:
1st, Growing hand-in-hand with the local community,
2nd, Becoming a place where people interact, and
3rd, Advancing science, that leads the world.
ICRC is resolved to play a central role in research, education, and human resource development relating to marine environments and ecosystems, and contribute to the restoration of the rich coastal marine environment of the Tohoku region.
Why the Support Project?
AORI is preparing to restart ICRC's research activities. However, reconstructing the Center and creating an environment that supports of developmental research activities to respond to unprecedented events will require at least several more years and large cost outlays. The support project was established with the aim of assisting the reconstruction and research activities of the ICRC. We request your kind support in this endeavor.
*Regarding the reconstruction of ICRC, a new laboratory building and new guest house were completed in February, 2018.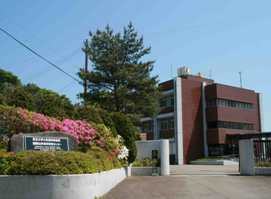 ICRC (before earthquake and tsunami)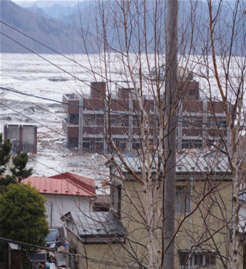 Tsunami swallows ICRC building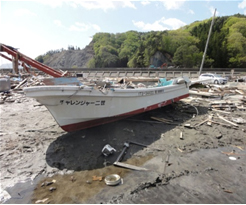 ICRC's RV "Challenger II" found across Otsuchi Bay
How to donate
Please go to the following web site for your donation by credit card.
https://payment.utf.u-tokyo.ac.jp/tokyo/view/entry/entryEditEng.html
Please specify your donation for the ICRC support project following the instruction below.
Please select "other (please specify)" from "Donation purpose*" list in "Gift information" section.
"Specify other" column will open below the "Donation purpose*" column.
Please type "Restoration of International Coastal Research Center(Otsuchi)" in the blank column.
Thank you very much for your cooperation. Your support would be greatly appreciated.