Damege to ICRC
The International Coastal Research Center (ICRC) was seriously damaged by the Great Eastern Japan Earthquake and tsunami on March 11, 2011.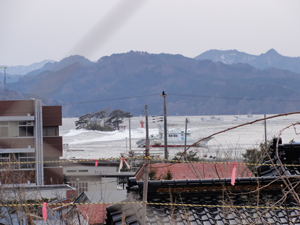 1. The first Tsunami waves hit Hyoutan-jima island and afterwards, research vessel "Yayoi" sank while anchored at moorage.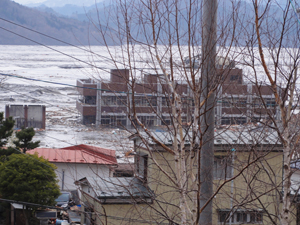 2. The main building of the research center was flooded above the 2nd floor by the tsunami. The maximum water level reached to 3rd floor.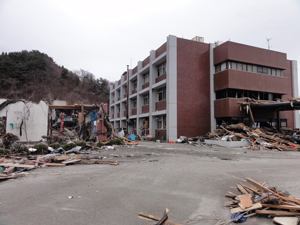 3. A mountain of debris was left at the research center by the tsunami.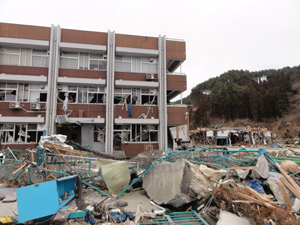 4. Even the iron doors at the seaside, as well as glass windows on 2nd floor were completely destroyed.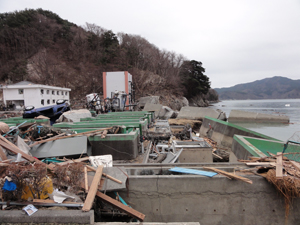 5. Lots of debris were also left around the outdoor aquarium. The dormitory for researchers (at left) was completely flooded.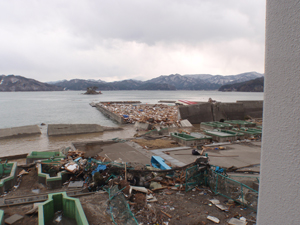 6. The embankment to Hyoutan-jima island disappeared, and the seawall was left under water after significant coastline retreat.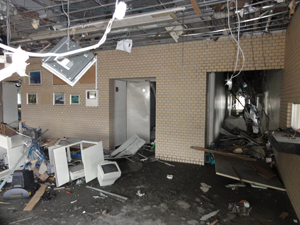 7. The main entrance hall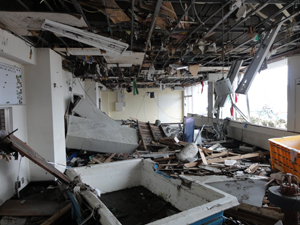 8. An aquarium stored in a separate room was found inside an office.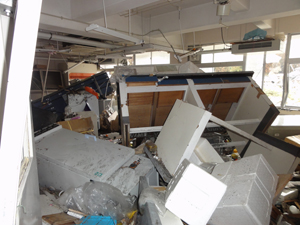 9. A laboratory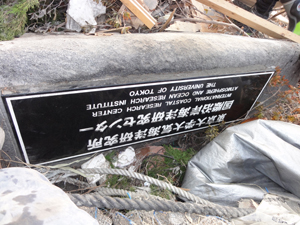 10.The stone pillar originally placed at the gate of the research center