From the Director
The role of the Atmosphere and Ocean Research Institute at the University of Tokyo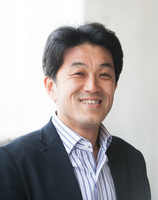 The Atmosphere and Ocean Research Institute was founded through the merger of the Ocean Research Institute (founded in 1962) and the Center for Climate System Research (founded in 1991) in 2010. The institute promotes a variety of basic research on the structure and dynamics of the ocean and atmosphere, which cover the surface of the Earth, as well as the organisms that live in marine environments. The institute also develops research leading to progress in solving important issues for the survival of humans and the biosphere, such as global environmental fluctuations, biological evolution and changes in marine biological communities. In addition, as a joint usage/research center for scholars across Japan engaged in ocean and atmospheric sciences, this institute (Kashiwa campus) and the International Coastal Research Center, AORI (Iwate Prefecture, Otsuchi), provide the most advanced research facilities and equipment in the world and a fully enhanced research environment. The institute also plans and operates a joint usage/research center that utilizes the two research vessels "Hakuho Maru" and "Shinsei Maru" of the Japan Agency for Marine-Earth Science and Technology (JAMSTEC), and aims to be the global leader in atmosphere and ocean sciences. Furthermore, through the promotion of graduate school education and various research projects, efforts are made to train young researchers who will represent the next generation of atmosphere and ocean scientists.
A variety of global environmental issues are surfacing, such as global warming, ocean acidification, a drop in biodiversity and a reduction in aquatic resources, and responding to these issues is becoming urgent. At the same time, our role at the Atmosphere and Ocean Research Institute is becoming clearer and more important. In order to respond to these multiple problems that are variously manifesting over the long term and in a combined manner, it is very important to fully understand the global environment and marine biological communities. Consequently, in addition to the accumulation of findings from basic research, it is necessary to design policies based on current scientific results.
The International Coastal Research Center (AORI) in Iwate Prefecture, Otsuchi experienced destructive damage from the 2011 Great East Japan Earthquake, but with the assistance of all colleagues a new experimental research building and dormitory were completed at the end of February 2018. In the future, the center aims to continue to comprehensively record the changes to the marine ecosystems following the earthquake disaster, as well as developing as a center for multidisciplinary fieldwork towards understanding coastal marine ecosystems. Furthermore, the center will evolve towards functioning as a base for shaping the future of the region, and will contribute to the revitalization and development of the Sanriku region through training the young people who would lead the next generation.
We humbly request your continuing support and cooperation for these future plans and ambitions.
Director of AORI KAWAMURA, Tomohiko