Professor Yutaka Michida elected as Chairperson of IOC/UNESCO
30 June, 2023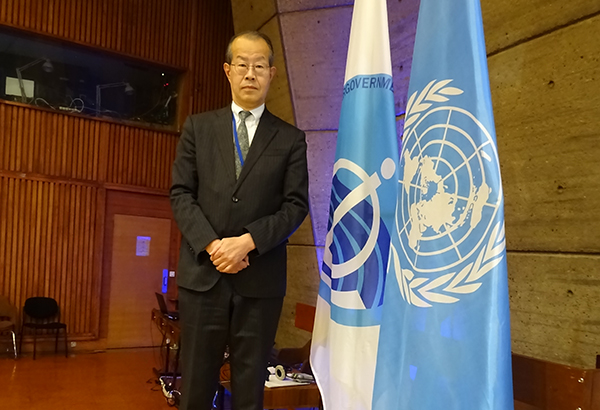 The election of Officers of the Intergovernmental Oceanographic Commission (IOC) took place at the 32nd Session of the IOC/UNESCO Assembly at the UNESCO headquarters in Paris from June 21 (Wed) to June 30 (Fri) 2023. Professor Yutaka Michida from the Atmosphere and Ocean Research Institute, The University of Tokyo, was elected as the Chair-designate for the next term of office. This is the first time a Japanese person has been elected as Chairperson since the inception of the IOC in 1960.
The IOC was established in 1960 as an organization with functional autonomy within UNESCO, and is the only organization in the United Nations that carries out intergovernmental cooperation, planning, and coordination of research, observation, data exchange, and programs to support developing states relating to the world's oceans. There are currently 150 member states.
Professor Michida's term of office will be approximately two years, from June 30, 2023 to the end of the next ordinary session of the Assembly held in late June 2025.
UTokyo FOCUS - Articles
Professor Yutaka Michida elected as Chairperson of IOC/UNESCO
https://www.u-tokyo.ac.jp/focus/en/articles/z0210_00260.html