International Coastal Research Center (ICRC) Support Project
Activities of ICRC
ICRC has been actively promoting coastal marine science since it was founded in Otsuchi Town, Kamihei-gun, Iwate Prefecture in 1973, and has been used by many researchers and students both from Japan and around the world as a shared facility (about 4,000 annually). After the Great East Japan Earthquake and tsunami, AORI believes that the following are ICRC's roles:
1st, Growing hand-in-hand with the local community,
2nd, Becoming a place where people interact, and
3rd, Advancing science, that leads the world.
ICRC is resolved to play a central role in research, education, and human resource development relating to marine environments and ecosystems, and contribute to the restoration of the rich coastal marine environment of the Tohoku region.
Why the Support Project?
AORI is preparing to restart ICRC's research activities. However, reconstructing the Center and creating an environment that supports of developmental research activities to respond to unprecedented events will require at least several more years and large cost outlays. The support project was established with the aim of assisting the reconstruction and research activities of the ICRC. We request your kind support in this endeavor.
*Regarding the reconstruction of ICRC, a new laboratory building and new guest house were completed in February, 2018.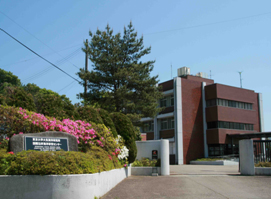 ICRC (before earthquake and tsunami)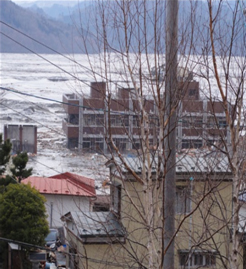 Tsunami swallows ICRC building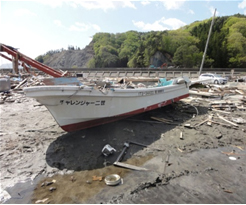 ICRC's RV "Challenger II" found across Otsuchi Bay
Message from the Director of AORI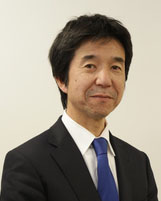 International Coastal Research Center (ICRC) of the Atmosphere and Ocean Research Institute (AORI) of The University of Tokyo was originally established in 1973 as the Otsuchi Marine Research Center for cooperative research on coastal marine science.
The Sanriku coast area, where ICRC is located, has rich biodiversity and high productivity because of seasonal alternation of cold Oyashio from winter to spring and warm Tsushima current from summer to autumn there. In this well-endowed area, ICRC has taken a significant role as a research center of coastal science, where international researchers collaborate.
The Great East Japan Earthquake and tsunami in March 2011 seriously damaged all ICRC facilities. The tsunami reached as high as the third floor of the main building. The embankment in front of ICRC was destroyed. Three research vessels including R.V. Yayoi were swept away.
Since soon after the disaster, AORI has made every effort to restore ICRC in cooperation with the headquarters of The University of Tokyo, Iwate prefecture, and Otsuchi town. A minimum research environment was tentatively restored in the third floor of the main building. ICRC has conducted research on pressing issues such as effects of the tsunami on the marine ecosystem, and has restarted joint usage. In April 2012, the Coastal Ecosystem Restoration Section was newly established to enhance the research system. Furthermore, every endeavor to share research findings with fishermen and citizens through outreach activities has been made. In November 2014, an agreement between The University of Tokyo and Otsuchi town on relocation of ICRC was concluded. Ensuring hightened safety, AORI is reconstructing the research facilities to conduct more active research than before the disaster. In February 2018, a new three-story laboratory building with a total floor area of 2,700 ㎡ as well as new guest house for visiting marine scientists, were reconstructed, and a completion ceremony was held in July 2018. Furthermore, in April 2018, "Coastal Marine and Social Science Section" was established in ICRC. As a new endeavor, ICRC with the Institute of Social Science, of The University of Tokyo, opened the "A School for Marine Sciences and Local Hopes in Sanriku Coastal Area",intending to restructure the local identity by researching various types of sea environs and culture in Sanriku and ensuring that they are passed on to the next generation.
AORI is determined to develop activities for resilient fisheries in Sanriku area and for vitalization and the well-being of the Tohoku region in northeastern Japan from now on. For the reconstruction of ICRC facilities as an international shared usage center, we need support from everyone. Your assistance and cooperation in this ICRC support project is highly appreciated.
Atsushi TSUDA
Director
Atmosphere and Ocean Research Institute
How to donate
Please go to the following web site for your donation by credit card.
https://payment.utf.u-tokyo.ac.jp/tokyo/view/entry/entryEditEng.html
Please specify your donation for the ICRC support project following the instruction below.
Please select "other (please specify)" from "Donation purpose*" list in "Gift information" section.
"Specify other" column will open below the "Donation purpose*" column.
Please type "Restoration of International Coastal Research Center(Otsuchi)" in the blank column.
Thank you very much for your cooperation. Your support would be greatly appreciated.